In early Term 3, the Pre-Primary B (PPB) class were discussing the ideas of special places and why homes are important and how we can look after our homes. 
Our friend Fraser mentioned people who do not have homes are called homeless and he shared a story about how he has helped homeless people before by giving them food, socks and shampoo. This story from Fraser sparked a passionate discussion about what the students had previously done to help poor people. The class thought of many ways that as a class they could together help the homeless people of Perth. 
The students wrote letters to Mr Nicholls to ask permission to host a pizza sale to sell pizza to the students and staff at Regent College to use the profits to buy food and warm clothing for the homeless people in our community.
We were delighted that Mr Nicholls gave us a big YES to go ahead with the sale.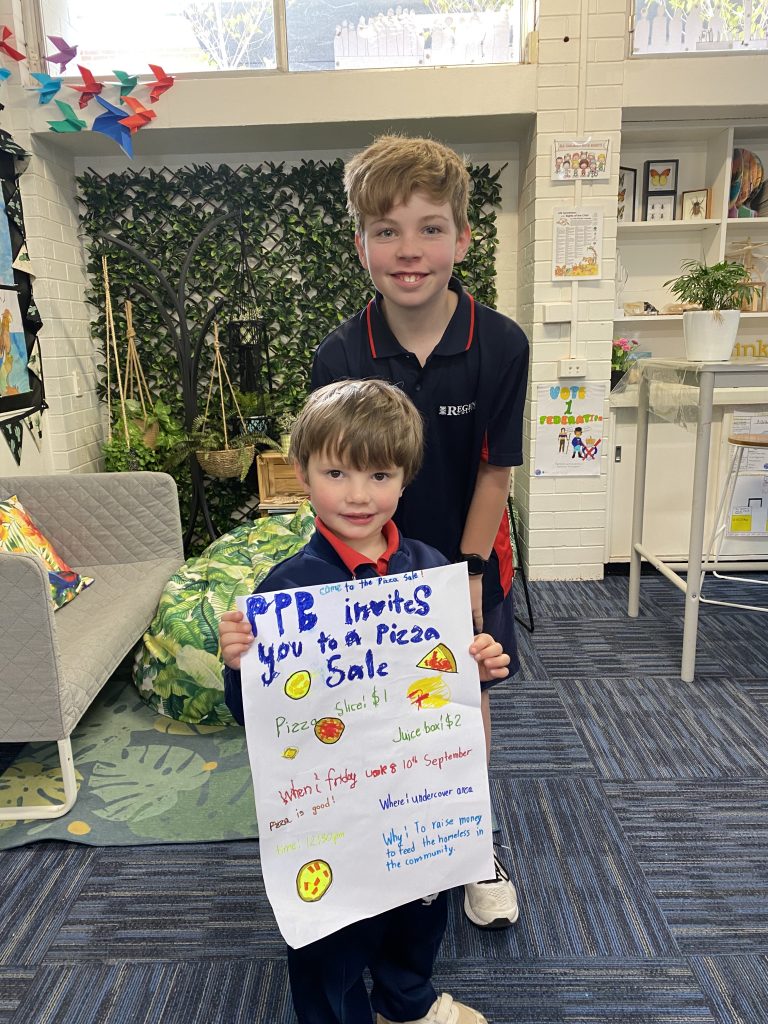 The PPB students with the help of some Year 6's designed posters and put them around the school inviting Students and Staff to be part of the pizza sale.
In the lead up to the sale, PPB students completed extra chores at home to raise money to purchase pizzas.
Thank you to Domino's Pizza Victoria Park for kindly selling the pizza's at a generous discount to PPB and to Woolworths Victoria Park for donating the juice boxes!
Friday 10th September then came around and it was Pizza Sale Day! The PPB class with the help of their Teachers and Parent Volunteers set out tables and decorated the undercover area ready for the pizza sale.
The PPB students (with the help of Year 6's and Parent Volunteers) 
sold over 600 slices of pizza during the sale and raised over $1,400! 
In addition to this, the Lunch Box delivery that services the College on Tuesdays and Fridays service pledged 10% of their sales for the day toward the fundraiser too! Overall, the pizza sale was a great success!
The following week, using the proceeds made from the pizza sale and some extra donations from families, the Teachers purchased a range of care items ready to be put into care packages. PPB students spent a morning putting the care packages together and wrote cards to the recipients.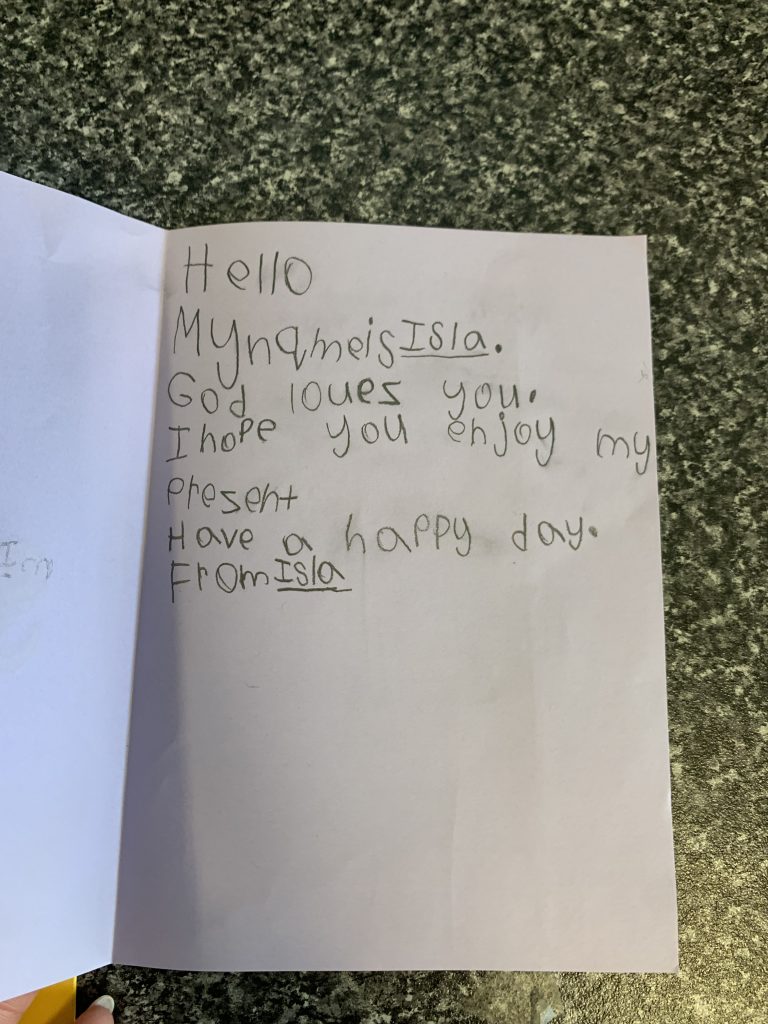 On Friday 17th September, Paul from Dream Centre Perth visited the PPB class and brought the 'Dream Van' to Regent College, ready to be packed full of the 60 care packages the PPB class put together.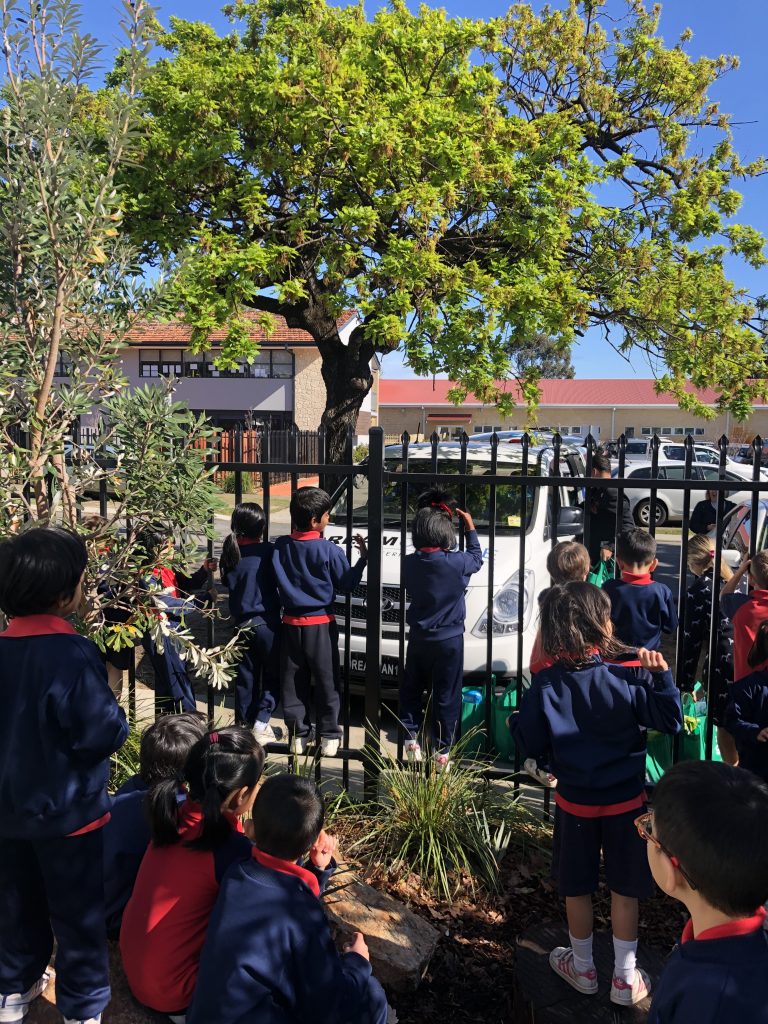 It was amazing to witness PPB moved by compassion to act in this way and give generously to others.
We are all so proud of you PPB!